Burlington's Best Bagels (and Beyond!)
From Church Street to Colchester, these are the must-try bagel places for students in and around Burlington, Vermont.
If you grew up like me, eating store-bought Thomas bagels and the occasional Dunkin Donuts on a good day, then the Greater Burlington bagel scene will absolutely blow you away. In my two years living in Burlington, I've had quite a few opportunities to try out different bagel stops around the area. While I frequent Myers Bagels and Feldman's Bagels on Pine Street often, I'm always excited to venture off my typical commute and experience something different. 
When it comes to bagels, I like it pretty simple – a flavored bagel and plain cream cheese. My favorite bagels tend to include those with rosemary or garlic with salt, but I'm a fan of an everything bagel every now and then as well. I do venture beyond that flavor palette every so often, but for the most part I tend to stick with simple. At a good bagel place, simple is far from boring.
Here's how I rank the best bagel joints in and around Burlington:
#1: Myer's Bagels (Burlington)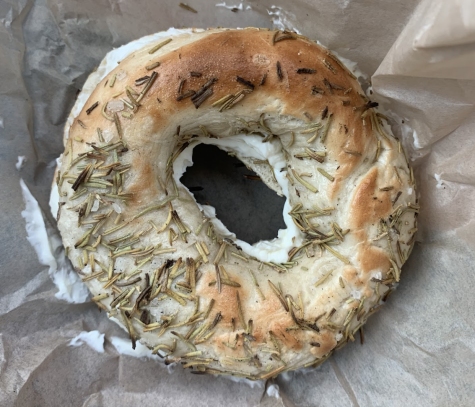 I will never get tired of eating Myer's Bagels. Myer's Montreal-style bagels are the most unique bagel you'll find in town. This style of bagel is different from the typical ones you'll find around town, which tend to lean closer to New York-style bagels—Myer's bagels are thinner and have a taste and texture that more so resembles a soft-pretzel. The bakers load huge batches of bagels into a brick oven right in the middle of the store. Myer's always has a wide variety of bagel flavors and "schmears" of cream cheese. My go-to order is a toasted Rosemary Sea Salt bagel with a plain schmear. 
#2: Feldman's Bagels (Burlington, Shelburne, St. Albans, Enosburg)
Feldman's Bagels are fresh, soft, and always loaded with cream cheese. While there's a variety of flavors, my go-to—the Salt and Garlic bagel—has the perfect balance of great flavor and perfect saltiness to get me through the morning. Feldman's always toasts their bagels to perfection, and they pair perfectly with cold brew. Feldman's also gets a bonus point for a convenient location, just a short walk from Champlain's lakeside lot, making it easy for students to take the Champlain shuttle for a bagel trip!
#3: Burlington Bagel Bakery (Burlington, South Burlington)
Burlington Bagel Bakery almost always has a line out the door of the Church Street location, and it's always worth the wait. With the variety of flavors, I recommend going with friends and mixing and matching—I tried the Asiago Roasted Red Pepper and the Rosemary Olive Oil with plain cream cheese, and both were fantastic choices. The bagels are flavorful, and the cream cheese is fluffy. I rank this rosemary bagel below Myer's because the herb is baked into the dough, enhancing the flavor, but neglecting the complex and satisfying texture contrast between soft bagel and crunchy topping. 
#4: Bagel Market (Essex)
Bagel Market in Essex is a bit of a further drive, but close enough to justify a carpool trip to enjoy these awesome bagels. Just around the corner from the Champlain Valley Exposition, you'll find bagels that have a great fluffy texture and are the closest to true New York-style bagels you'll find in the area. My favorite is the Everything bagel with cream cheese, a simple classic that they bake wonderfully. Aside from the great eats, there's plenty of seating and space making it a good place to eat-in, which is a plus compared to some of the small-quarters in the more local bagel bakeries. The Bagel Market ranks a bit lower because it is about a 15-minute drive from Champlain's main parking lots, and certainly not walkable, making it a bit of a reach for a student's packed schedule.
#5: Vermont Bagel Company (Colchester)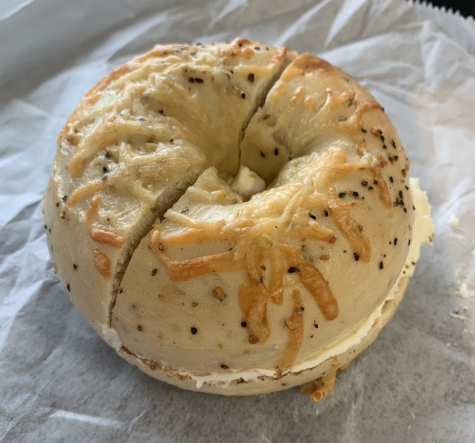 Like Bagel Market, this location is hard to reach for students, but Vermont Bagel Company definitely deserves a visit. These bagels are big and chewy with dense and delicious cream cheese. My first experience with an Everything bagel was fantastic, but the reason this ranks lower than the other choices is because of my last experience. The Montreal Spice bagel from my last visit lacked complexity of flavor and felt bland. The texture of the Asiago on top was also not a favorite of mine. On my next trip to Colchester, I'll have to choose a different option. Aside from the bagels, Vermont Bagel Company does have a great selection of sweets and pastries, setting it apart from some of the other locations on the list. 
#6: Panera Bread (South Burlington, Williston, etc.)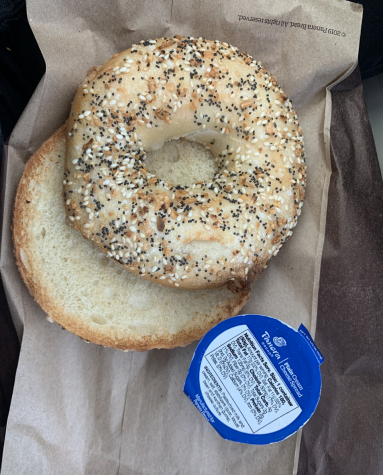 While Panera is far from being a local business, being a college student staple, I'd be regretful not to include it on this list. Panera Bagels are always consistent and they never disappoint in texture or flavor. The ability to order in the app for curbside pickup (and to pair it with a free or cheap coffee) is a great benefit for a student navigating a fast-paced schedule or maintaining extra pandemic precautions. One major downfall of Panera is the entire cream cheese situation. The packaged cream cheese is not great, and it certainly pales in flavor and texture to some of the locally based joints. It is also inconvenient to have to spread the cream cheese yourself, which is a total first world problem but means a lot when you're stretched for time. If you have your bagels on the go before work like me, having to apply cream cheese in your car is not the most convenient solution. 
If you're a loyal Panera customer that runs on their unlimited coffee program, Panera bagels do their job, but I certainly recommend trying out the other locations on this list before visiting Panera. 
Next time you're grabbing a bagel around Burlington, be sure to try Myer's on Pine Street for the best bagel in town. I highly recommend you visit the other locations on this list and try the extensive local menus— you may find your new favorite breakfast!
Leave a Comment