"Drippin' in Melanin" Fashion Show is a Hit
In honor of Black History Month, Shades of Me—Champlain's womxn of color affinity group—hosted a fashion show entitled "Drippin' in Melanin" on Saturday, February 16, from 6:00-8:30pm in the Champlain Room. The event was organized by third-year Shades President Hannah Short, who is a Communication major with a specialization in Communication Studies and a minor in Social Justice, and fourth-year Shades Secretary and Treasurer Shelsea Henry, a Marketing and Data Science major. 
The show started out with alumnus Anthony Mahon as the host. He introduced Short, who said, "This night is about bringing our community together to honor and appreciate all the melanin on our campus." 
The fashion show then began with its first theme: Culture. 
In order: Halima Said, Muna Arbow, Denzel Nadim, Absa Samba, Hamdi Jafar, Shelsea Henry, Isiah Simmons, Lizzy Balentine, Chris Acosta, and Hannah Short walked down the runway towards photographers Ian Dupont, DJ Miller, David Warner, Evelyn Gustafson, and Julia Leonard.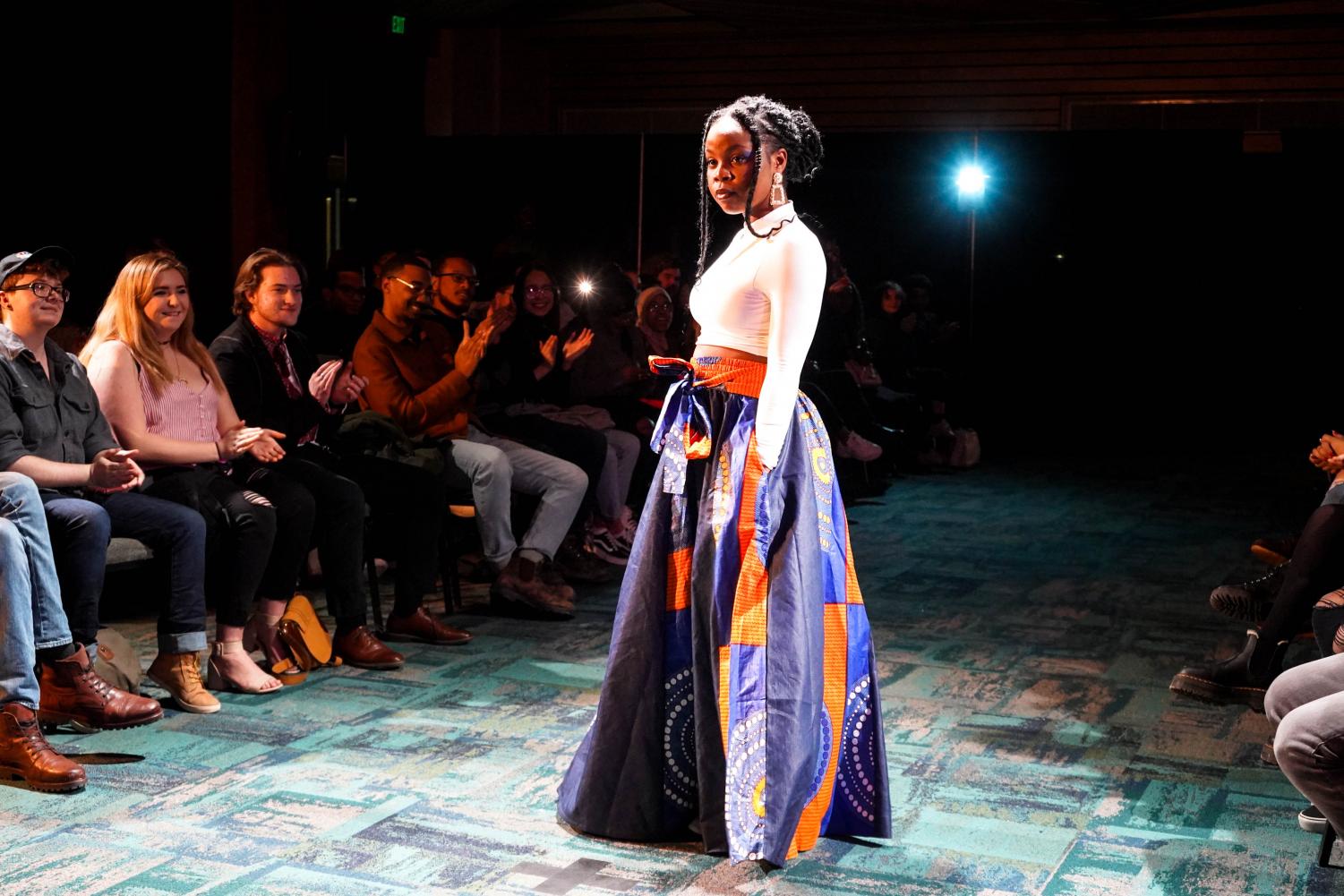 Short and Henry planned every last detail and assigned the roles. Skye Padovani was in charge of mixing the music. Halima Said and Padovani were the directors and trained the models on how to walk, pace themselves, and pose on the runway. 
Vilcina Laplante was the assistant director and made sure the models had their outfits together, lining them up when it came time to walk. They had four makeup artists: Alisha Bernadin, Akilah Doty, Jayy Covert, and Isabella Abate.
"It was really eye-opening to see how much talent this school has. Being immersed in a community that I hadn't had the privilege of experiencing was really special," said third-year Communication major, Quinn Kerry. 
Most of the outfits from the Culture section were styled and designed by the models themselves. Henry's outfit was designed by her grandmother, Marie Rose. Acosta's was designed by his parents, and Short's was styled and designed by Elnora Koonce from her brand, Prowesiere.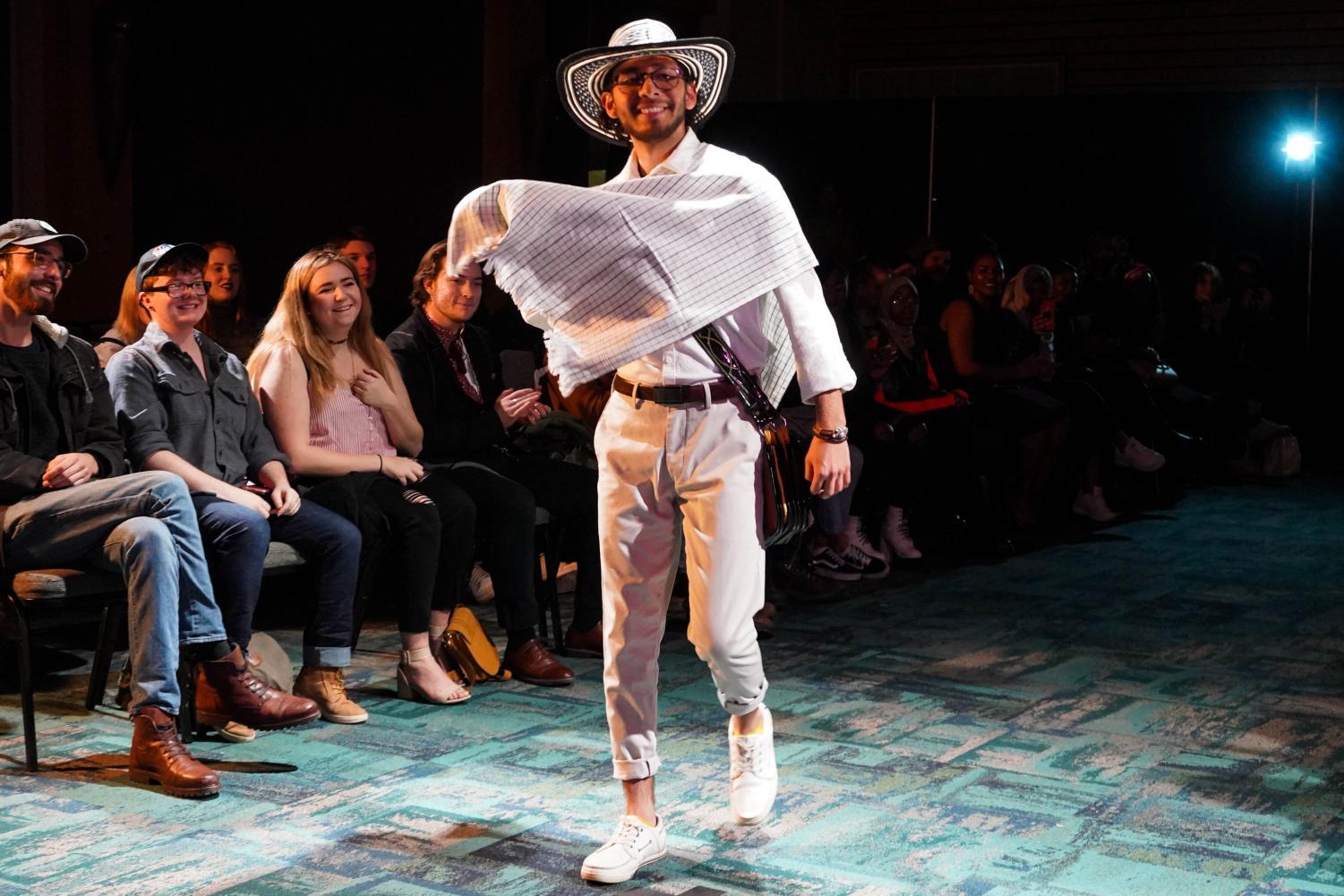 Champlain's A cappella group, Purposeful Dissonance, then performed before a short intermission which led into the alumni and faculty section of the show. This was followed up by another musical performance from Cyrus. 
The fashion show then continued with its second theme: Trendy.
Outfits were designed by Asia Pham from her brand, Phamous. The outfits were worn by models Mikaylan Diallo, Rose Chaney, Chloe Thenor, Balentine, Henry, and Acosta. 
"I was a little nervous at first," said Chaney, "but I didn't have as many nerves after I started dancing backstage. I carried that energy outside with me." 
Poet Rajnii Eddins then performed poems from his poetry book Their Names Are Mine before the final walk. This led to a thank you speech from Mahon, as well as an announcement from UVM's Womxn of Color Coalition about their own future fashion show with the same ideals. 
To end the event, step team Soul Food Step performed before final group pictures were taken.  
"Overall, I think it went really well," said Henry. "The amount of stress and anxiety I had was immense during the time before the show. But I channeled my inner Beyoncé and walked on that runway like a boss."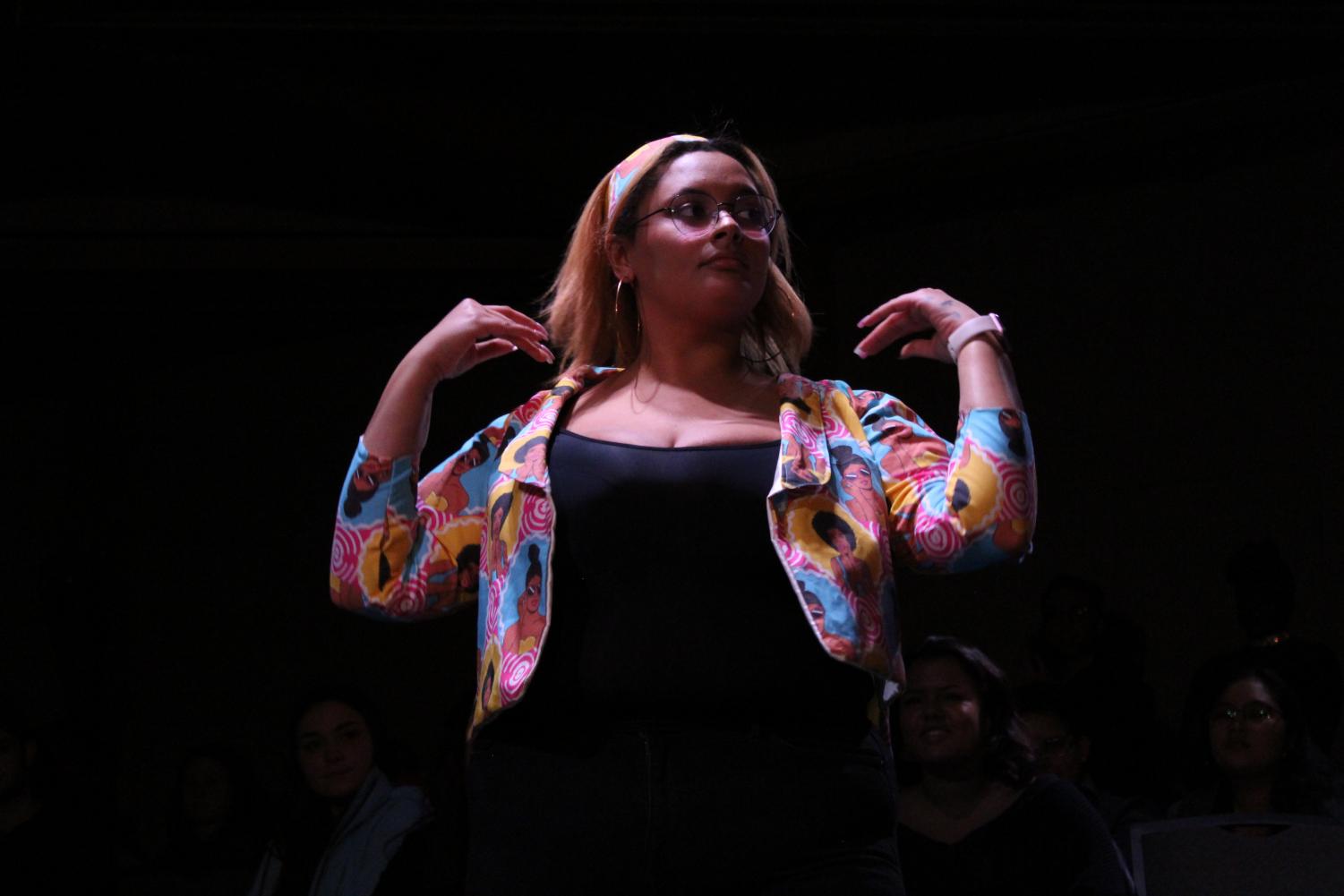 As for Short, she said, "I want Shades to continue the legacy that Tara Alexander—the creator of Shades of Me—left behind when she graduated in 2018. Shades should be a community space for womxn of color to grow and build connections with each other."
Shades of Me is currently working on their next events, one of which being a 'readtreat' at the Clemmons Family Farm in Charlotte, VT.
Correction notice 02.23.20: Photographer Evelyn Gustafson correction amended on picture of President Hannah Short.