Neighbors Helping Neighbors
Burlington's Unique Homeless Service Organization
There is an ancient philosophical guideline that countless people have tried to follow throughout human civilization: love thy neighbor. ANEW Place, a Christian nonprofit homeless shelter organization in the city of Burlington, Vermont is trying to live out that message. 
ANEW Place is not the typical homeless shelter. Generally, a shelter is only open at night and provides a place to sleep and eat a meal. "The next morning they have to leave, there might be a cup of coffee or a doughnut and muffin as they run out the door, but that doesn't really create stability in people's lives," says the Transitional Housing Director at ANEW, Virginia Finn. 
Finn joined ANEW almost four years ago after hearing that ANEW was looking for case managers. At the time, she worked as a program manager at the Howard Center which helps people with mental health and developmental disabilities. She was drawn to ANEW because she liked its attitude of trying to help the individual. "I think that we're really committed… and we don't always live it out perfectly, to looking at people through the lens of love and dignity, like, you matter as a person, period, like you just matter," Executive Director Kevin Pounds explains. 
To prove that people matter, ANEW Place works on providing everything a person needs: shelter, food, and cleanliness are provided by the Champlain Inn 24/7 "so that if somebody was working second shift or even an overnight shift, they knew that they had a place that they could go get a meal, have a place to sleep, have a place to take a shower," Finn says. The Champlain Inn is described as a "low barrier shelter," of which it is the first in Burlington. It opens its doors to everyone, there are no sobriety requirements like at other shelters and it is able to house 50 people. However, people who are in the transitional housing program must have been sober for at least thirty days. The transitional housing program offers people a chance to catch up, to "kind of move out of crisis mode, get their feet underneath them a little bit," according to Finn.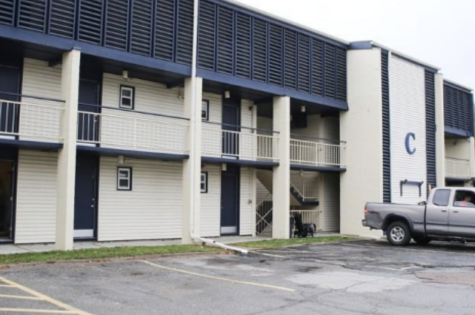 The guests in the transitional housing program can live at a house on North street. One of the residents of the house, Joan Smith, a pseudonym to preserve their anonymity, describes it as "more of a family." Within the house is a community that is close to one another, holding family meals. Smith joined ANEW after hearing about it from a friend who was staying with ANEW. "They told me that I could stay as long as I want, that is the first anyone told that to me. I cried." Smith had struggled for years with substance abuse. In prison she said she started feeling "a pull" from God. She started attending Bible study, prayed to God to take away her addiction, then she "just woke up one morning and…was different." Now she is ordained and employed. "I think there's this mistaken idea if somebody's experiencing homelessness, they don't want to work…I think that they would be surprised at when, provided with a stable environment, at the work ethic and commitment of people have and how much they don't want to be in this situation," says Pounds.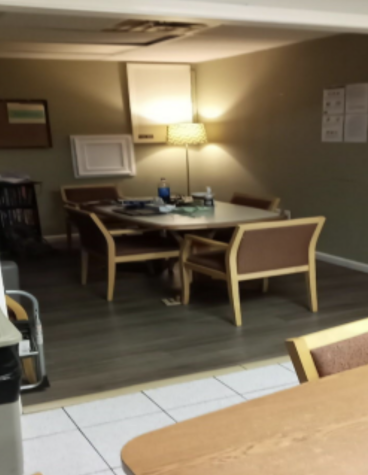 With the money that Smith earns, she has the opportunity to put it in an emergency fund which can be used later on. This is all part of ANEW's program plan. People are provided with a case manager and financial coaching with help from the Champlain Valley Office of Economic Opportunity. The program is also in partnership with Cathedral Square and the Burlington Housing Authority. They then go on to live at Independence Place, an apartment building that is a step closer to a home. While taking the financial classes, guests open an emergency fund which they can use after they are done with the program in a year. The money for their fund comes from their jobs; most of the people in the program are employed. In fact, most of the people in the program are employed. However, a job or a good work ethic does not seem to guarantee a stable environment in Burlington.
When asked what the city needed to do to help its people, both Finn and Pounds replied that there needed to be affordable housing. Even before the COVID pandemic, an event that has caused many Americans to lose housing, Burlington had a less than 2% affordable housing 
vacancy rate according to Finn. "Vermont minimum wage is $10.78 an hour, Vermont one-bedroom rent is $945 per month. The hours you'd have to work to afford a rent for a one-bedroom apartment would be 67 hours per week if you were making that," says Pounds. "In Burlington, the average one-bedroom rents for $1,202, if you were making minimum wage in the city, you would have to work 86 hours a week to afford that one bedroom. That's just the going market, affordable apartments, 'affordable housing' are less than that but finding them is really difficult. We have a housing crisis. The average person living in Burlington or Vermont feels that, a person that's making minimum wage feels that ten times over."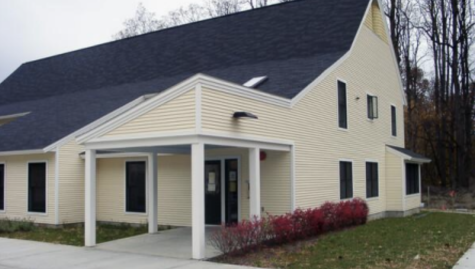 The state and the city are working to help its people, though. "I feel like the city, and I mean the city counsel, the mayor, the departments of the city have been very supportive of our work and very supportive of other organizations' work that do similar things. It's a heavy load for a city this size for sure." Pounds notes. At the beginning of the pandemic, the city allowed one of its most popular campgrounds, according to Seven Days, to be used as a temporary shelter before the Champlain Inn was purchased. The $2.5 million for the Inn was provided by the state Housing and Conservation board. Pounds and Finn also say that the governor plans to use $250 million from federal relief for building at least 5,000 housing units. 
However, the future is not completely bright and rosy. "Those units aren't going to be available before snow starts to fly again because it takes time to build anything," Finn points out. It is unimaginable to be left out in the Vermont winter. "Homelessness in and of itself is a trauma," says Finn. Both Finn and Pounds acknowledge the issue of substance abuse and mental illness in the community, however, they and Joan Smith want people to know that a person who experiences homelessness is a regular person. Homelessness is not someone's name anymore than renter or landlord is. Smith hopes to be able to change society's perception of homelessness by sharing her story with people. "If you sit across the table from someone," says Pounds. "You share meals with them and they hear your story and you hear their story, is you eventually get to know each other and sometimes even become friends."
Leave a Comment