Biden's Plan for Forgiving Student Loan Debt
What are his plans, and how do they affect current college students?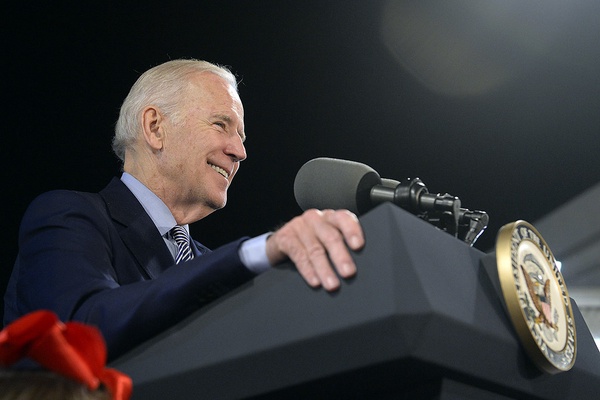 Amid the pandemic and President Joe Biden recently being sworn in, the conversation surrounding student loan forgiveness has gotten louder. All over social media, people are asking Biden if he plans to completely forgive loans or if he plans to forgive 50,000 or 10,000 dollars or anything at all. 
It hasn't been part of Biden's plan to forgive all student loan debt. However, since he's been in office he signed an executive order to continue the COVID Emergency Relief Flexibilities, that extends the pause on payments for student loan borrowers and keeps interest rates at 0 percent through at least September 30.
"Borrowers of all ages are often faced with a tough trade-off between making their student loan payments, investing in their long-term financial future, or paying their bills. The pandemic has only increased the economic hardship of the millions of Americans who have student debt," Biden wrote in his executive order. 
Even before the pandemic, the burden of student debt had been a rapidly growing problem. According to the Federal Reserve, during the third quarter of 2020, 44.7 million Americans owed more than 1.7 trillion dollars in student loans. Scholarship America points out how large 1.7 trillion dollars is, saying that all four major American pro sports are barely worth 10 percent of a trillion dollars. 
CNBC compared that number to the third quarter of 2010, which was roughly 845 billion dollars in student debt, meaning that the U.S. student loan debt has increased by about 102 percent in the last decade. 
The increase of student loan debt over the last few decades is largely a result of the rising cost of education. Student Loan Hero did a study in 2018, where they found that the rising costs of education, rent, and homes have risen at a much faster rate than incomes. In 1987, four-year public college tuition was an average of 1,486 dollars per year, and when considering inflation was still only 3,190 dollars. Today the average tuition for a public college is 9,970 dollars a year, which is a 213 percent increase even when accounting for inflation. Private college costs have also increased by 129 percent, while rent has increased by 46 percent, and homes have increased by 73 percent. Wages have increased by 67 percent since the 1970s. However, it hasn't been enough to keep up with living expenses that are constantly inflating and rising much faster than incomes. 
So what is Biden's plan to conquer the student debt crisis on top of a pandemic?
Many Democrats, including Senate Majority Leader Chuck Schumer from New York and Massachusetts senator, Elizabeth Warren have encouraged Biden to cancel at least 50,000 dollars of student debt through an executive order. 
Bernie Sanders, senator of Vermont, has encouraged Biden to cancel all student debt, however, Biden doesn't support wide-scale cancellation. In July 2020, Biden and Bernie came together and released a list of policy proposals, which included student debt. This proposal stated that Democrats will work to authorize up to 10,000 dollars in debt relief; forgive up to 50,000 dollars for those working in public service; forgive all undergraduate tuition-related federal debt from two and four-year public colleges and universities; payments will be paused for individuals making 25,000 dollars or less per year and won't accrue any interest; and people earning more than 25,000 dollars a year will pay no more than 5 percent of discretionary income – which is remaining income after paying for necessities like food, housing, and tax –  towards payments. After 20 years, the remainder of federal student loans will be forgiven. 
Most of what is on this plan exists on Biden's website. Including more policies that will support low-income and middle-class individuals. Like doubling the maximum value of Pell grants – which in the 1970s covered around 80 percent of a four-year degree, but now only covers 30 percent. He also wants to create a Title 1 for postsecondary education for students at under-resourced four-year schools to complete their degrees; stop for-profit education programs and private lenders from profiteering off students; support colleges and universities that play significant roles in their communities like HBCUs, TCUs, MSIs, and other institutions that serve a disproportionate number of low-income students and students of color who lack resources. 
What isn't included in Biden's campaign website is the 10,000 dollars he said he would forgive in federal loans at the height of a global pandemic. This plan, as well as the plan to cancel 50,000 dollars, would not help borrowers with private student loans. However, the plan to forgive 10,000 dollars would cancel 370.5 billion dollars and eliminate all student loan debt for around 16.3 million borrowers, which equates to 36 percent of all borrowers. While Biden seems interested in this plan and has been under extreme pressure from his own party to follow through with it, he didn't include student debt forgiveness in his recent outline for the next stimulus package.
Leave a Comment