Resolution for Mental Health Services Passed at Champlain College
Over the past few years, Champlain College has seen an increased demand for mental health services. This is a demand that is increasing all around the nation. A Healthy Minds Network study, which is research on adolescent and young adult mental health through a web-based survey, found that nationally, nearly 30% more college students went to counseling in 2014–2015 than in 2009–2010, and past research has shown that counseling services generally reach only 15–20% of students.
On Champlain's campus last November, the Faculty Senate Community Support Resolution was passed. The Senate's voting membership is composed of all full-time faculty and any administrator who also holds a faculty contract. It outlined a need for more support in terms of mental health services:
"Specifically, the current staffing at critical campus sites such as, but not limited to: Residential Life, the Counseling Center, Accommodations Office, SMART Space, Office of Diversity & Inclusion (ODI), Center for Learning and Teaching, Registrar's Office, Women and Gender Center, Champlain College Online, and Office of Campus Public Safety, is insufficient and inconsistent with the College's commitment to creating a healthy, vibrant and thriving campus culture. As faculty, we have found that such limited student support adversely affects our ability to teach and engage with our students, diminishing the academic experience for all."
To resolve this issue, they called upon the President and his cabinet to "re-evaluate the allocation of resources on campus that are currently in place." This includes the funding that these offices and programs receive. The resolution also called for "a rapid reassessment of the staff shortage that prevents the critical 1:1 work that (our) students so desperately need." The letter suggested a task force to accomplish this.
In December, just before Winter break, President Laackman and his cabinet responded to the requests laid out in the Faculty Senate Support Resolution.
"We share the deep concern for our students that motivated the drafting of this resolution," wrote the President's Office in their response. "We see every day, as you do, the impact on faculty and on student-facing staff in the face of changes that are placing greater demands on higher education and on all of us at Champlain. We also understand the perception that, in a time of dramatically increased need, the College is not doing enough to support our students. The caring of our faculty and staff as shown to our students is immense, and profoundly important, and we recognize it, and are grateful."
Over the past few years, students have seen the impact of the increased need for mental health services. Senior Julia Wolniewicz has been using the counseling services on and off since her freshman year in 2015. During her first year, she was able to be seen without being placed on the waitlist, but during her second and third years, the need increased and she wasn't able to make an appointment.
"I like the counseling services when I'm able to use them," Wolniewicz said. "The inability to get help when you need it most, though, is a big problem. This is especially important for students who get stressed when their workloads increase during midterms and finals."
Students responding to an anonymous survey on Google Forms wrote similar things when asked to describe their experience with the counseling center:
"I've been on the waitlist for weeks now. I had one session a while ago with a counselor in training, and I absolutely hated it. So now I'm on the waitlist for someone with more experience, and it's been probably three weeks now."

"The mental health services here are super selective so I've never gotten in."

"I can't meet with a counselor as much as I want to because of limited visits."
This year, due to increased demand and budget cuts, students are only allowed eight appointments per semester (biweekly appointments.) This appointment cap does not apply to emergency situations.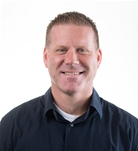 "It's a case-by-case basis," wrote Mental Health Counselor Eric Petersen on behalf of thecounseling team. "We essentially let the person decide what 'crisis' means [for them]. If they feel like they are in crisis, we agree to see them as soon as we can. Over the past two years, we've seen an increase not just in volume, but in acuteness of student distress and level of need."
Counselors say they do  as much as they can to accommodate that need, doing weekly drop-in sessions at the Office of Diversity and Inclusion and the Women's and Gender Center. They also offered extended drop-in hours following first-year student Nova McGarry's suicide in the fall of 2018.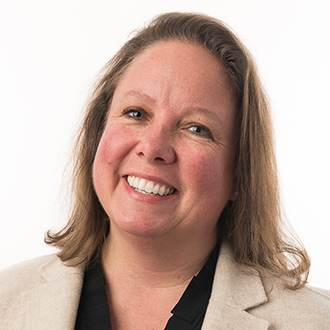 "This increased need for mental health support is similar to what is happening all around the country," says Provost Laurie Quinn. "This is something colleges need to be prepared for and it can be challenging. However, it is a top focus for us. Every single week we're talking about it in the leadership team meetings."
Often when students can't get into a see a counselor, they talk to their professors. Champlain College Core and EHS professor Megan Munson-Warnken stated that over the past two years, she's seen more students struggling with mental health than ever, and they often come to speak to her about their concerns.
"I am experiencing a greater volume of mental health issues [from students] in more profound ways," Munsen-Warnken said. "Teachers are not trained in how to handle these situations. I feel as if I'm walking a fine line about what I'm equipped to do as a professor and a counselor."
As a result of this feeling, Munsen-Warnken got together with fellow Core and EHS professor Faith Yacubian, and they reached out to the Counseling Center in the fall of 2018. Munson-Warnken says she got the impression that counselors there are overworked, which was why teachers seemed to be facing these issues.
"They said they were understaffed and they seemed really stressed about meeting student need," Munson-Warnken said. "It was time to think creatively about how to alleviate that struggle." This was one of things that inspired the Faculty Senate to move forward with the resolution.
In response to these issues, President Laackman and his cabinet intend to take specific actions. They outlined an extensive list in their response letter that included several new positions to counseling, the ADA, and the Student Care and Response (SCART) team. They also committed to doubling the budget for psychiatric services at Champlain College.
"Like other colleges and universities, we're learning what works, what is an effective use of college resources, and how to make sure those different investments are the right ones," said Quinn. "If they're not actually working, we want to make changes and put those resources elsewhere for more effective ways of supporting students."
Quinn also said the college has sponsored workshops and opportunities for faculty who want to build their awareness around basic mental health topics.
"For example, a local clinician with expertise in working with college-aged students held a seminar for our full faculty," She adds, "We do not advise our faculty to attempt to handle mental health crises, rather, we advise them to use the professional services of our Counseling Center team or emergency referrals as needed."
Quinn says that the the administration already has a plan to implement most of these changes and have been in the process of hiring new positions, such as a new full-time employee at the SMART Space. Additionally, this semester, President Laackman, Vice President Angela Batista, and Laurie Quinn put together a special advisory group to talk about how to allocate the budget to these services. They will help determine how to implement the plan and they will meet four times before the beginning of May. The group includes:
Wei Chen,

Professor and Assistant Dean, Division of Information Technology & Sciences

Annika Hawkins-Hilke RN,

Coordinator of Student Health and Wellness

Jimena Huaco,

Assistant Director, Core and Talent Education Management

Reese Kelly,

Assistant Vice President, Diversity, Community and Inclusio

n

Janet Morrison,

Associate Director, Academic Advising, Champlain College Online

Corinne Novetti,

Director of Student Success and Advising, Group Facilitator

Ken Palm, Trustee

Kathy Seiler,

Associate Professor and Science Coordinator, Division of Information Technology & Sciences and President, Faculty Senate

Linda Tarr-Whelan, Trustee

Ben Wiley,

Instructor, Game Production Management, Stiller School of Business

Paula Willoquet-Maricondi,

Dean, Division of Communication and Creative Media

Faith Yacubian,

Assistant Professor, Division of Education and Human Studies

Lauren Bruneau,

Director, Academic Support and Coaching Services
"The allocation of resources is incredibly important, but that isn't the only thing that can make a difference," Quinn added. "Change happens when students say, 'What can I do?' They can notice when someone is alone a lot, when someone is struggling. All of us in the community can be attentive to these issues that are just a matter of us taking a moment of our time."
However, students want to see more change. "I would probably say it would be best for the school to hire more counselors so that there would be more times available for students to be seen," added Wolniewicz.