Screen Reading Breaks Boundaries and Brings Students Together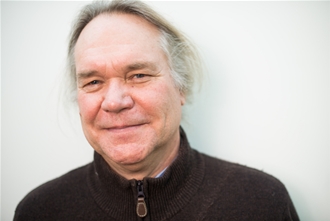 "We call it the Screening-Reading. Because if you say it ten times fast, it sounds like 'Screaming Reading'" — Jim Ellefson
Something is bubbling in the creative waters of Champlain College, and on Monday, March 4, it's going to burst forth to the surface once more. For the last couple years, writing professor Jim Ellefson and film professor John Rasmussen have been putting on a combined poetry-reading and film-screening, which provides students from the Professional Writing and Film majors, as well as any other interested students, with an opportunity to share their work with peers across majors and areas of interest.
"These are the only events I've heard of that involve students across different majors," Charlotte Nye, a third-year Professional Writing major, said. "There are gaming events and cyber security events specifically for people in those majors, but this is really the only one that gets people from different majors together."
This intermingling creates an amazing opportunity for students to be seen and heard by the people who would actually make up the majority of their audience in a post-college setting. "As far as I'm concerned, the last act of art is to go public," Ellefson said. "For writers, often times they're writing in a vacuum: writing alone, spending a lot of time alone," he continued. "They haven't launched the boat. They don't know how it sails. They don't know how it's going across the water. And some of these reading screenings are a real right of passage for a lot of young artists."
"I get so nervous whether it's reading poetry or playing music," said Zoe Nicholson, a third year Creative Media student who attended the most recent reading. "But it's ultimately rewarding because after I do it, I think, 'Okay, I didn't die, and people heard my work and they clapped for me, even if they kind of had to clap for me.'"
For many students, this may be their first time sharing their work with somebody who hasn't been in a class with them, watching them draft and revise over and over. These combined film-and-writing events are a time to showcase that piece that a student is proud of, the one the class loved, or the one that was too experimental to be handed in.
"Its nice to share that," Nicholson said, "because I feel like as an artist, there comes a point where if that's what you want to do for a living, whether you're being a writer, or a musician, or a visual artist, you eventually have to share that with people.Art is so powerful in the way that it can change peoples' minds, and educate people," she continued.  "So there has to be a point in your artistic career where you get comfortable with sharing your work with people. I think it's good to have those experiences now instead of after college."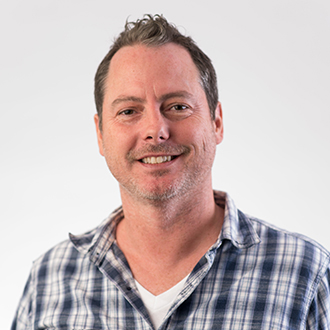 There's a lot more to these events than just making your work heard. "At least with film," Rasmussen said, "I feel like filmmakers should hang out with poets and writers and painters because thats where the ideas come from. You can discus and people get so kind of enclosed with their own brood, you know," he continued. "You could hear a poem or see an image and that could really strike something, because sometimes you don't cross paths, and it's really nice to cross paths."
"Somebody else might read that poem that makes you write that song," Ellefson said. "The song makes you wanna right that movie, write that play. You could just expand that circle of light tremendously."
Artists and creators have always shared their ideas and worked off each other's inspirations. Ellefson shared the story of William Carlos Williams, Hilda Doolittle, Ezra Pound, and Charles Demuth, who all met while attending the University of Pennsylvania. "They all became friends and enemies," Ellefson said. "They hang out together, perform together, talk together, eat together. And they go on to be lifelong friends. And an event like this is a place where we're trying to offer the same antecedents" he continued. "Throw in a little something to eat maybe, and up the camaraderie."
According to Nicholson, "the majors at this school can be really cliquey; you don't really know people outside of your major. I love seeing all these different mediums, like music or writing or visual arts. At these events, we get to see them all, and combinations of them, and we get to talk to artists that work outside of our own medium. That's a really valuable experience."
At these readings, students are not limited to sharing just poetry or film. Last semester's readings included poetry, short stories, acoustic music, photography, and film. It is a truly supportive and inclusive environment where students are free to share whatever work they believe needs to see the light of day. The first reading of this semester will take place on March 4th from 4:30pm–8:30pm in the Alumni Auditorium. The following reading is scheduled for April 15th, also from 4:30pm–8:30pm in the Alumni Auditorium.
"And the thing is, it could be, in your four years of experience, that could be the huge takeaway," Ellefson said. "The time you went public. The time you were bold enough to stand in back of something you created. And that time you met somebody at a screening-reading who became your best friend, who became a lifelong friend. So that's what's at stake here."