Summer Report: Burlington Faces High Air Quality Index
Burlington's Air Quality Index (AQI) reached an all-time high of 202 as of 8 PM Sunday causing a dark orange sun and grey haze to settle over South Burlington. Because of this, it is recommended that residents close their windows, wear masks when outdoors for longer than 15 minutes periods, or limit outdoor activities until Index levels lower. Forecasts predict the AQI to gradually decrease over the next two days, and sensitive groups (People with heart or lung disease, older adults, children, and teens) should be able to enjoy their time outdoors by Tuesday.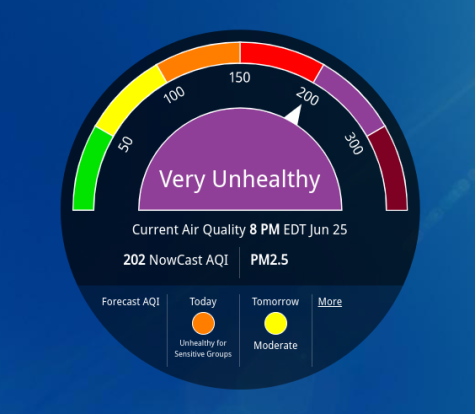 This comes due to a cold front pushing smoke from Canadian Wildfires south.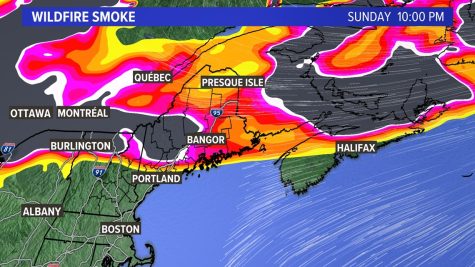 For more information on the Canadian Wildfires, visit the Canadian Wildland Fire Information System.
And for more information and updates on Air Quality, visit IQAir.com.
Leave a Comment