Denzel Curry Makes New Waves with Album "Melt My Eyez See Your Future"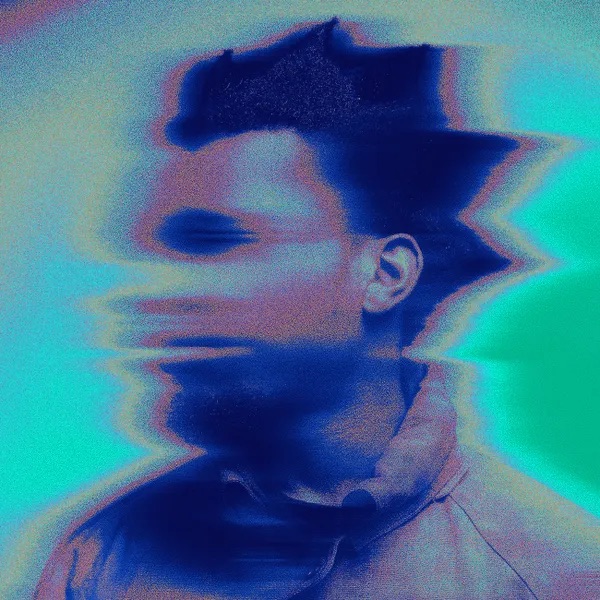 Hip-hop legend-in-the-making, Denzel Curry, is back. Since releasing his 2018 magnum opus "TA13OO," Curry has kept fans satisfied by releasing two smaller projects. First in 2019 was "ZUU," a short but sweet album where Curry creates the perfect soundtrack for a summer mosh with full-throated vocals and thumping beats. In 2020, Curry released "UNLOCKED," a joint EP with producer Kenny Beats. The EP is even shorter than "ZUU," but is more intellectual like Wu-Tang rather than Three 6 Mafia and displays Denzel's clever wordplay. 
"Melt My Eyez See Your Future" is a departure from all of those styles. Hailing from Miami, Curry takes a more cinematic, laid-back approach to his raps. He never raises his voice except for a few choice moments, and in those moments it feels like emotional catharsis rather than unbridled rage. Instead of there being an overarching narrative like on "TA13OO," each song is like its own planet with distinct textures and colors, and Curry is a lone pilot hopping between them. Despite the lack of narrative, the underlying theme is self-improvement. Curry is transparent and honest to an almost awkward extent. "Melt My Eyez" does not overstay its welcome, with 14 songs barely breaching 45 minutes, the longest one being almost five minutes. 
The album kicks off with "Melt Session #1" featuring labelmate and jazz pianist Robert Glasper. It begins with a female choir harmonizing with a smooth synth piano. It serves as a perfect backdrop for Curry to clean all of the skeletons out of his closet, apologizing to the people who he's wronged in the past, "dealt with thoughts of suicide, women I've objectified, couldn't see it through my eyes so for that, I apologize." The song ends with the motivational phrase "I keep walkin'" repeated several times. This leads the transition into the next song, "Walkin."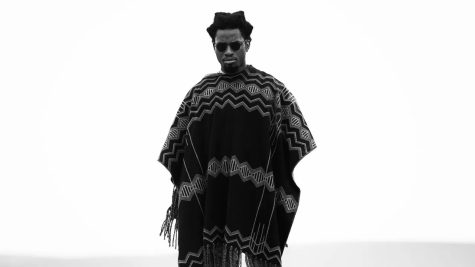 "Walkin" is the standout and the first single released for the album. The song begins with a prominent soul sample. A minute-and-a-half into the song, the drums switch from boom-bap to gentle, breezy trap. Here, Curry hammers in the theme of walking and moving forward, delivering multiple triplet flows about therapy and walking away from friendships: "I pay 180 to talk to one lady, she been regulatin' on how I feel." The setting for the video is a sci-fi western. Fitting to the name, there are only a few seconds where Curry isn't shown walking. The video ends with Curry killing John Wayne in a duel. 
"Worst Comes To Worst" sounds like Curry's work on "UNLOCKED" with clever bars and a chunky bass line. Compared to the rest of the record, it feels like a moment of rare confidence. Instead of general flexing, this bravado is more mature; he's accepted who he is and is ready to show the world he is confident for the first time in a while.
"John Wayne" begins with an abrupt gunshot and features vocals from Buzzy Lee, the alter ego of famous director Steven Spielberg's daughter, Sasha. The beat is different than most of the others, featuring more quirky vocal snippets and a spiraling noise in the background. The focus of the song is guns and the pain they can create, referencing Ahmaud Arbery's lynching. He also compares himself to John Wayne, walking around the hood with "a nine on my hip." The song is more laid back than any of the previous cuts, with Curry half-singing the lyrics. It is easily the weakest song on the first leg of the record. The song ends with Buzzy Lee singing profanities in a beautiful falsetto. 
"The Last" is another moody, airy cut, but Curry focuses more on melody than on bars. On this track, he does not really have anything meaningful to say that he hasn't already said before. It is a shame because the beat is one of the best on the album. Of all the solo cuts on the album, this one is the weakest. This does not mean it is a weak song, but when compared to others on the album, it simply does not compare. 
"Mental" is the final slow-paced cut on the album, featuring poet Saul Williams and underground singer Bridget Perez. Curry lays down his most philosophical bars, speaking on his mental health and the systematic injustices in America. Bridget Perez's background vocals elevate the track and make it feel like it is playing in a jazz club late at night. As the beat fades out to just piano, Saul Williams delivers some spoken-word about his life and his struggles with the system he lives in. 
"Troubles" was the final single released for the album and is the worst of the three. While the song is not awful, it is stylistically and tonally different from every other song on the album, which halts the flow of the record. Kenny Beats carries the song with his incredible and quirky production. The feature from T-Pain is fun but again does not fit the rest of the album. This song also features one of the only times Curry raises his voice, and it just doesn't feel right. The music video shows an injured Curry singing in a jazz bar, while T-Pain flexes in various locations. This song would serve its purpose better if it was released as a non-album single like "The Game." At the end of the day, it is harmless fun and it is nice to see Curry get in his bag without any demons holding him down.
The halfway point of the record features one of the highest highs, where Curry redefines the concept of the posse cut with "Ain't No Way" featuring 6LACK, Rico Nasty, J.I.D, Jasiah, and Powers Pleasant. The song kicks off with a distorted soul sample, with 6LACK laying down his truths as the beat swells until it explodes into a trap banger with Curry and Jasiah repeating "ain't no way" numerous times before Rico Nasty dives in and matches the previous flow and spits pure braggadocio, flexing with her unique vocal inflections. The chaos calms down, 6LACK repeats the pre-chorus, and the beat swells up again. Instead of returning to the chaos, the beat switches to boom-bap drums where J.I.D picks up the mic and talks about his struggles with a system intended to put him at the bottom, all with an incredible silverware metaphor. Curry carries the last leg of the song, shouting out those before him like Jay-Z and Run The Jewels with impeccable wordplay: "run the jewels, cause I kill a mic on any LP." This song is the second-best on the album and perfectly displays Denzel's ear for production, wordplay, and collaboration. 
"X-Wing" is the emotional climax of the album and shows Curry at his lowest. He laments that his best friend Mac Miller was not able to make it to 27, but justifies it by saying, "Pac ain't make it to 26, Big ain't make it to 25." referencing 2Pac and Biggie Smalls, two rappers revered as the best to ever do it. By placing Mac Miller there, it's obvious how much he loved his friend and how much that loss impacted him. He talks about how toxic fame is and how it has only been detrimental to his mental health, with the telling line, "am I killing it or am I losing it?" Of the melodic cuts on "Melt My Eyez," this one is the best, featuring a beat that sounds hand-picked for rappers like Gunna or Young Thug, with thumping bass and a leading violin. 
"Angelz" is a perfect follow-up with Curry again cleaning out his closet over a boom-bap beat. This one supersedes the others like it, mainly due to its transparency. He lays himself out for the audience, scars and all. He did awful things to get famous, and he used to exploit his friends and the women in his life. Now he is a changed man, and he wants to let the world know that the only way to move forward is to come to terms with who you are. 
"The Smell of Death" is the shortest track on the album and features chaotic production from bassist extraordinaire Thundercat. It sounds like a track from Mac Miller's 2014 mixtape "Faces." Curry talks about everything from Naruto and weed to sword fighting and money, all while Thundercat harmonizes with himself in the background. The song ends with a very menacing cello and transitions perfectly into the only other banger on the album.
"Sanjuro" begins with a gunshot and features Curry delivering monstrous triplet flows and ends with him shouting out MF DOOM before another gunshot bangs. After a few seconds of silence, Curry repeats his first few bars before getting into the rest of the song. Curry absolutely destroys his part of the song, but a good portion of the song is a verse by underground Florida rapper 454. Unfortunately, 454's raps are nowhere near as polished as Curry's, and it kills the vibe. The title is a reference to a 1962 Akira Kurosawa film, someone who Curry cited as a massive influence on "Walkin."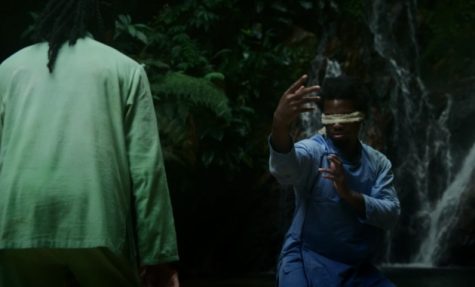 "Zatoichi" was the second single released and is the most controversial single of the three. This is because it is unlike anything else Curry has ever done. On the song, he expertly fuses drum 'n' bass with rap. From the first few notes of the song, the listener is transported to the mountains of Japan, where Curry begins a training montage with his interpretation of Zatoichi, or "the blind swordsman." The chorus features chaotic and muted drums while British rapper slowthai quickly displays his disdain for the world he lives in, "fuck the world, intercourse, life's a bitch, no remorse, God forbid we get divorced." Every time the chorus comes around, the listener is thrown into a kaleidoscope of colors, where silhouettes engage in hand-to-hand combat The writing is a little iffy at parts, but the atmosphere makes this easy to ignore. This song is easily the best on the album as it shows Curry's diversity and ability to murder any beat he touches. 
The closer on the album, "The Ills," is a piano-driven look into Curry's mind again. This time, he has emerged mature, content with his demons and his past. The best part of the song is where he admits he made this album for himself. This is a powerful revelation and shows that all of this is catharsis for Denzel. He purposefully chooses to end the album by being low-key and honest instead of bombastic like in his previous works. 
"Melt My Eyez See Your Future" is easily Denzel Curry's best work to date. He continues to refine his style on every project and matures along with it. Comparing the Curry of "Imperial" and Curry now is like comparing apples and oranges. He has been through so much and has lost many friends along the way. "Melt My Eyez" feels like Curry saying, "if I can do it, you can too" to his millions of fans. He is using himself as an example of self-improvement and growth. Denzel Curry and his contemporaries will usher in a new golden age of hip-hop, and Projects like "Melt My Eyez See Your Future," Tyler, the Creator's "CALL ME IF YOU GET LOST" and Little Simz's "Sometimes I Might Be Introvert" will be seen as prime examples of what this next generation is capable of.
FINAL SCORE: 9
Leave a Comment