Authors Battling Burnout from COVID-19 Pandemic
How to identify and fight it.
During the past two years, authors in the U.S. have battled burnout while balancing social life, working from home, writing, and mental health.
Burnout is caused by heightened stress and lack of control in every aspect of life which has especially increased during the COVID-19 pandemic with people isolated or stuck with their families with a lack of sustainable and diverse hobbies and entertainment.
This is especially true with authors whose writing acts as a second job.
"I don't know how much is solely from the pandemic," Michigan-based author Rebecca Mix says on her recent burnout, "I think expecting any of us to work 40+ hours a week during a global crisis when our government is downplaying how bad it is and the general populace seems to not give a f*** would be bad for anyone, but with my health issues, it really compounds."
Mix is a social media manager as well as an author debuting her first book The Ones We Burn, a Young Adult fantasy novel about magical girls, plagues, and the intricacies of familial traumas with Simon & Schuster in Fall of 2022.  She suffered a traumatic brain injury in late 2019 which proved detrimental to her writing leaving her unable to write until the pandemic struck.
"I spent spring and summer in an extremely unhealthy burned-out depressive spiral and I certainly have not recovered, although I do finally have time to waste, which hopefully means my brain is finally catching a break."  Mix recently sent her editor the final large-scale edits to her book and now has time to relax.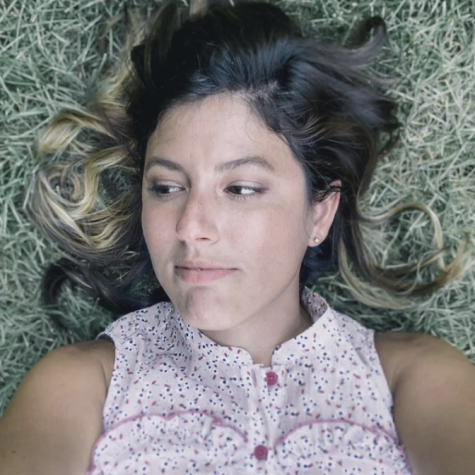 Fellow Michigan-based author and journalist for Elite Daily Andrea Hannah agreed that burnout was a major part of her pandemic lifestyle and was hard to escape.  
"I spent most of July and August slowly rebuilding, putting some more sustainable habits back into place.  I put exercise back into my routine, and healthy eating, and sleeping enough, and hiring an assistant, and cleaning up all the dust bunnies I had let settle for a year and a half while I was just surviving.  Just now, at the end of September, do I feel like 'okay, I can live again.'"
Hobbies, relaxation, schedules, and speaking up against extra responsibilities all help aid in fighting against burnout.  Hannah also runs multiple in-person and online creativity groups and retreats to aid in creativity cycles and efficient planning.
Both authors claimed that they felt little to no pressure to do more from their agents and publishing houses aside from the deadlines previously set.  
Mix agreed with Hannah about hobbies she had adapted to combat burnout, stating, "Honestly? Exercise.  Yoga has been incredible for me; I bought a walking treadmill and try to walk while I write, work my day job, or play video games, and it has been such a game changer."
Exercise is a way to gain control in your body and a way to raise serotonin and dopamine levels in your brain, but may be hard to access for other people.  Other ways to combat burnout include: setting stopping and starting times for activities, speaking up about your concerns, taking a break from stressful activities, minimizing multitasking, looking for and asking for support in those around you, and taking part in relaxing activities.  Another way to gain control of her life, Hannah claimed Notion, an online platform specializing in custom and premade templates for time management, note taking, organization, and scheduling among other things, was helpful to her.
She claimed that time-blocking, a process where you manually schedule every hour of every day, — while tedious and time-consuming — helped her view her schedule in a more comprehensive way.  "I have a tendency to keep taking on work and writing projects saying, 'I can fit it in,' so seeing my time actually laid out in a visual schedule really let me know, 'I actually cannot fit it in, I have no space for exercise or rest or time with my family.'"
Leave a Comment