The Slow Death of Anonymity in Music
Daft Punk, Gorillaz, and whether the faceless band can stand the test of society's parasocial obsession with celebrity culture.
As of Feb. 22, Daft Punk are no more. With little to no fanfare, the duo, comprised of French musicians Guy-Manuel de Homem-Christo and Thomas Bangalter, uploaded an eight-minute video titled 'Epilogue' to their Youtube channel to mark the band's breakup. Their publicist confirmed the breakup to Rolling Stone a day later. It looks like there will be no comment from the band in explanation of the split. 
In their heyday, Daft Punk were lauded as "intoxicating" by Pitchfork, "fabulously, heroically, sometimes ridiculously ambitious" by the Guardian, and were named by Spotify as "one of dance music's most influential and iconic acts." In the early to mid 2010s, they were one of the biggest names in the pop and house scenes. The catch? You could walk right past Bangalter and de Homem-Christo on the street without ever knowing it was them. 
For the entirety of their impressive and influential 28-year career, Daft Punk held onto a level of anonymity seldom seen in music. They were never seen without motorbike-type helmets that completely obscured their faces, and leather biker suits and gloves that left no inch of skin uncovered. 
Despite topping charts with inventive yet retro hits like "Around the World," "Get Lucky," and "One More Time," Daft Punk elected to stay anonymous. De Homem-Christo explained the choice in an article for Interview in 2001, saying that it ultimately came down to both a wish to separate their professional and personal lives, and a rebellion against how the media fixates on musicians as celebrities rather than on their music. He stated,  "We didn't understand why it should be obligatory to be on the covers of magazines as yourself."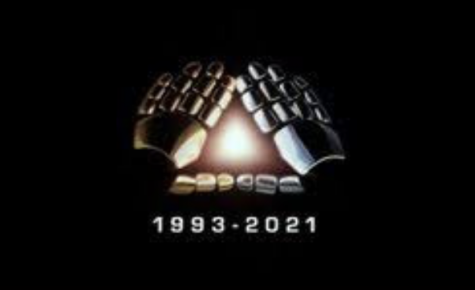 This has been Daft Punk's modus operandi since day one, when de Homem-Christo and Bangalter formed the group in Paris in 1993. Having known each other since 1987 and worked on one previous musical project together, the two knew what they were about – carrying the French house movement to international acclaim – and how they wanted to do it: completely facelessly. 
"We're not performers, we're not models; it would not be enjoyable for humanity to see our features," De Homem-Christo said in a 2013 interview with Capital FM. 
This sentiment to emphasize themselves exclusively as musicians – and to shine a spotlight on their music itself – was an utter rejection of the modern popstar image. For most modern musicians, the spectacle they provide doesn't stop at their music. It encompasses them as people, and all the ups and downs of their personal lives. 
As the 21st century began and proceeded, this became more and more prevalent. From the cliche fangirl's romantic obsession with their favourite One Direction member to the infamous way the tabloid press stalked Britney Spears through her years-long mental health crisis, it became clear that what society couldn't get enough of wasn't musicians' artwork; it was the musicians themselves.
Most celebrities lean into this, giving exclusive, juicy interviews, sharing their personal lives with fans on social media, and hosting VIP meet-and-greets before or after shows. It plays into the idea of personal branding, which first sprung up in the late 90s. Marketers David McNally and Karl Speak wrote in their 1999 book Be Your Own Brand, "Your brand is a perception or emotion, maintained by somebody other than you, that describes the total experience of having a relationship with you."
By selling the idea of themselves rather than just their music, celebrities are able to give fans a sense of that relationship, which encourages obsession. It has become a core tenet of celebrity culture, and it has only been heightened by the rise of social media, where fans can not only get to know their favourite singers as people, but track each aspect of their day-to-day lives. 
This state of celebrity takes focus off the art musicians are creating, and removes society's ability to take the music at face value. The solution to this problem, ironically, was to remove the face of the music entirely. 
Daft Punk did it with unpredictable efficiency, and they weren't the only ones. 
In a little flat in London four short years after Daft Punk's 1993 debut, Blur frontman Damon Albarn and Tank Girl comics artist Jamie Hewlett put their heads together and came up with what would become an international sensation: Gorillaz. Hewlett commented on the band's conception in a 2005 interview with Wired, "If you watch MTV for too long, it's a bit like hell – there's nothing of substance there. So we got this idea for a cartoon band, something that would be a comment on that."
Gorillaz was exactly that: a fictional band, created to critique celebrity culture. Their first album, self-titled, came out in 2001. Now, they've put out six chart-topping studio albums, have won a Grammy and a BRIT award, and have collected over 75 various other nominations. Although the concept was created with parody and commentary in mind, Gorillaz have taken their music seriously from the very beginning. 
With Hewlett handling promotional art and animation for the band's music videos, Albarn covered the music, collaborating with industry legends such as Elton John, Grace Jones, De La Soul, and Lou Reed, and covering political topics from environmentalism in their Plastic Beach album to protesting the then-ongoing Iraq War in Demon Days. 
Albarn and Hewlett originally used the faceless nature of the band not only to comment on what they viewed as the downsides of music celebrity culture, but also to make bold, unapologetic political statements. However, that, arguably, has been changing. 
Over the past two years, Gorillaz has embraced marketing themselves and their characters, and have used social media more and more. On top of that, they released a new book and, oddly enough, a line of hot sauces. They've become undeniably more brand-friendly, and whether you want to call it buying into current celebrity culture or selling out, their fans are noticing. 
Reddit user "Hailcoaster" wrote last year on a Gorillaz forum, "Personally the way they're going on about [their social media presence] just feels very corporate to me." They continued, "I like that they're trying to be more engaging with their fans and placing focus on the characters, but the very brand friendly marketing coupled with the trend pandering seems like something Gorillaz would've mocked other projects for in the past. I guess the whole pop culture parody gimmick just isn't their thing anymore. They ARE the pop culture, after all."

Other fans agree, saying that Gorillaz feels "fake and corporate" now, and that the band has "lost their way." It's something that Forbes contributor Hugh McIntyre noticed as far back as 2017, when he wrote an article titled "Gorillaz Isn't Just A Band, It's A Brand."
It can't be a coincidence that as Gorillaz shifts from critiquing celebrity culture to embodying it, social media's reach and influence has been growing, especially within the sphere of celebrities and fans. 
Now, bombarded with easy ways to access celebrities' day-to-day lives like Instagram, Twitter, and Youtube, society is conditioned to expect that personal connection, and to expect the gratification of what psychologists call parasocial relationships. In the PBS piece "The Parasocial Phenomenon," psychologist Pamela Rutledge describes one of these relationships in the context of watching a hypothetical famous Youtuber's video, saying, "You start to develop a one-sided relationship with [the Youtuber] where you feel like you really know that person."
These parasocial relationships, completely one-sided and constructed entirely in the head of one of the parties involved, have become an expected part of consuming a musician's content. And without it, there may be an audience disconnect that causes fans to lose interest in the actual music the artist is putting out. 
As social media and the normalization of and need for these parasocial relationships grow in tandem, faceless bands like Daft Punk and Gorillaz are put at a disadvantage – and it's showing.
The most popular video on Daft Punk's Youtube channel is from 2013, and the uploads from their most recent album have on average one hundredth of the views that their 2013 content has. Gorillaz is facing a similar predicament: their most popular music video, which premiered in 2005, has 476 million views, while the most popular video from their 2020 album has only garnered 16.7 million. 
Is there a way for bands to stay faceless and demand that fans value them for their music alone? Perhaps it just can't exist in today's age of celebrity obsession and social media; perhaps faceless bands are doomed to slowly convert to playing into pop culture like Gorillaz, or to go out with a bang while they're ahead like Daft Punk did.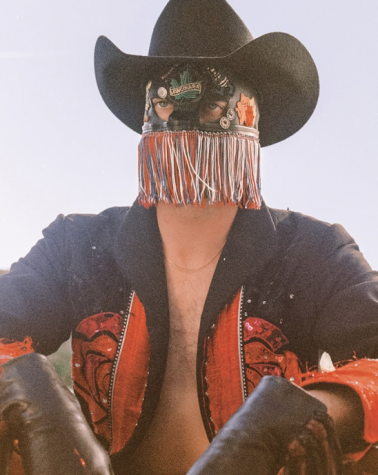 One small coda of hope exists in the form of Orville Peck, an inventive country singer who took the music world by storm when he released his debut album Pony in 2019. Peck never appears without one of his fantastically strange tassel masks, preserving his anonymity and standing against society's current obsession with the personal lives of musicians. 
Whether he will stand the test of time, though, remains to be seen. Daft Punk shouldered a career of almost 30 years, and Gorillaz is on their 20th year since the release of their first album. Maybe Peck has an equally long and adorned musical road ahead of him. 
But perhaps the age of the faceless band has come to an end. In a 2013 interview with Pitchfork, Bangalter of Daft Punk said of the band's music, "When you know how a magic trick is done, it's so depressing. We focus on the illusion because giving away how it's done instantly shuts down the sense of excitement and innocence."
And although it broadly remains to be seen, it may be that the admirable trick of the faceless band has finally lost its magic.
Leave a Comment