The Crossover's List of Books You Must Read Over Winter Break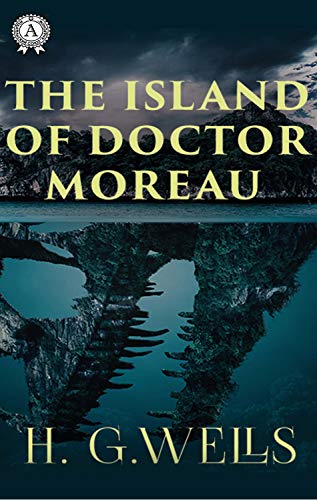 Haley Seymour, Editor-in-Chief- In my senior year of high school, I read The Secret Life of Bees by Sue Monk Kidd, and it ended up being one of my favorite books. A young, white girl named Lily Owens runs away from her abusive father with her caregiver, Rosaleen, who is black. This book takes place in 1964, at a time when racism was still very prevalent in the United States. Lily and Rosaleen are taken in by a group of beekeepers, where Lily learns a lot about her life and love. 
Bel Kelly, Staff Writer- The Island of Doctor Moreau by H.G. Wells is a spooky early sci-fi thriller with a profoundly hopeful message that still holds up over a hundred years after its publication. In a twisted, "The Most Dangerous Game" meets Frankenstein type tale, a shipwrecked survivor washes up on an island and is faced with man-made horrors beyond his comprehension. He has to struggle both to survive, and to stay human. Short, accessible, and absolutely gripping, this one's definitely a must-read. 
Preston Banas, Staff Writer- I recently read The Hobbit by J.R.R. Tolkien which is the prequel to The Lord of The Rings series. I would highly recommend this book to anyone who is a fan of fantasy. Throughout the book the main protagonist Bilbo goes on a quest to find treasure. This quest leads Bilbo and his rag tag group of dwarves into unknown territory crawling with goblins, spiders and an enchanted forest. This book is definitely a page turner and will help people pass the time while they are away from Champlain. 
Emma Florez, Staff Writer- During winter break last year, I read the book How to Hygge: The Nordic Secrets to a Happy Life by Signe Johansen. Johansen chronicles her life growing up in Norway in the hygge (simple and cozy) lifestyle emblematic of the Scandinavian region. She shares tips and lots of recipes to help readers bring warmth into their homes. Even though I skipped through the recipes and didn't make any of them, curling up on my couch with this book and a blanket definitely helped me bring hygge into my home! 
Sammie Lee Wilhoit, Staff Writer- My favorite poet Olivia Gatwood has a fantastic book called Life Of The Party. She explores how true crime romanticizes the lives of young white women who are a lot less likely to be murdered than trans women of color. She also writes poems about her fear of men, her childhood babysitter's heroin addiction, and her fascination with Aileen Wuornos. Her intoxicatingly sensual musings kept waking me up again and again until I had read the entire book in one night. I still read it fondly to ground myself and to read aloud to my friends and lovers. 
Eric Banks, Staff Writer- One of the best things I read in high school was David Mamet's Glengarry Glen Ross, a scathing critique of capitalism and Reaganomics-style business practices. The play is about four wildly different salesmen, all of whom are forced to compete in a serious company contest. The top salesman will be rewarded with a new Cadillac, the second will go home with a set of steak knives, and the bottom two will be fired. Mamet uses this premise to explore the inherent flaws in pure capitalism, while also satirizing toxic masculinity in the workplace. The dialogue is captivating, provided you can handle EXTREME profanity, and you will frequently find yourself resisting the urge to recite one of Mamet's brilliant lines out loud.