Spring Clubs Budget Passes House Amid Resignations
The final budget for the spring semester passed the SGA House of Representatives on Monday, allowing SGA-recognized clubs to get their funding and start organizing events and activities on campus. An earlier version of the budget was struck down in the House of Representatives in January due to concerns about money allocation.
"It got voted down because the House felt there were unfair discrepancies between cutting the funding for academic and social clubs compared to athletic clubs." Molly Aldrich, SGA President, said on Tuesday.  "So that was relooked at and adjusted for the final budget."
This was the first time in five years that a budget was struck down in the House of Representatives. 
While funds roll out to clubs on campus, the Student Government Association is entering the spring semester down two cabinet positions.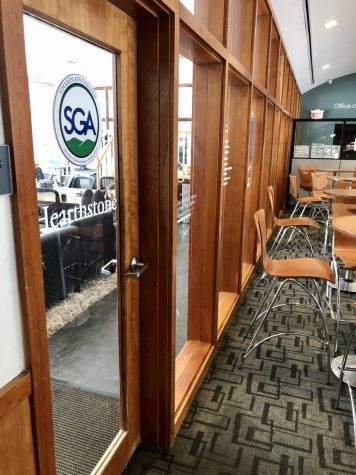 William Standen, '20 Cybersecurity major, submitted his formal resignation as Director of Clubs on Sunday. In a statement on Wednesday, Standen stated that "after a well-rounded fall semester, my voice as Director of Clubs became lesser when discussing the topic of clubs and their budgets. I felt that if the person chosen to advocate for clubs was no longer being taken as a serious source of what clubs need, then anyone could do my job." Standen had been a member of the SGA for a year, being elected to his position in August 2019.
Caitlyn Dangvu, '20 Accounting and Finance double major, also submitted her formal resignation as Director of Finance on Sunday. Dangvu held the position for two years and had been a member of the SGA since April, 2018. 
In her statement on Wednesday, Dangvu said she "was compelled to resign when I could no longer effectively serve the student body given current circumstances. While I appreciated my tenure in the SGA, I no longer believe that my values are in alignment with that of the association's." 
Duties for these roles will be completed by Aldrich until the roles are filled. 
Under SGA's current Standing Rules, "minutes of the House of Representatives shall be available to any member of the student body who requests to review them." For more information regarding the budget decision and resignations, formal requests for the February 3, 2020 House of Representatives meeting can be submitted to [email protected].