Gas Leak at 194 St. Paul Street Apartments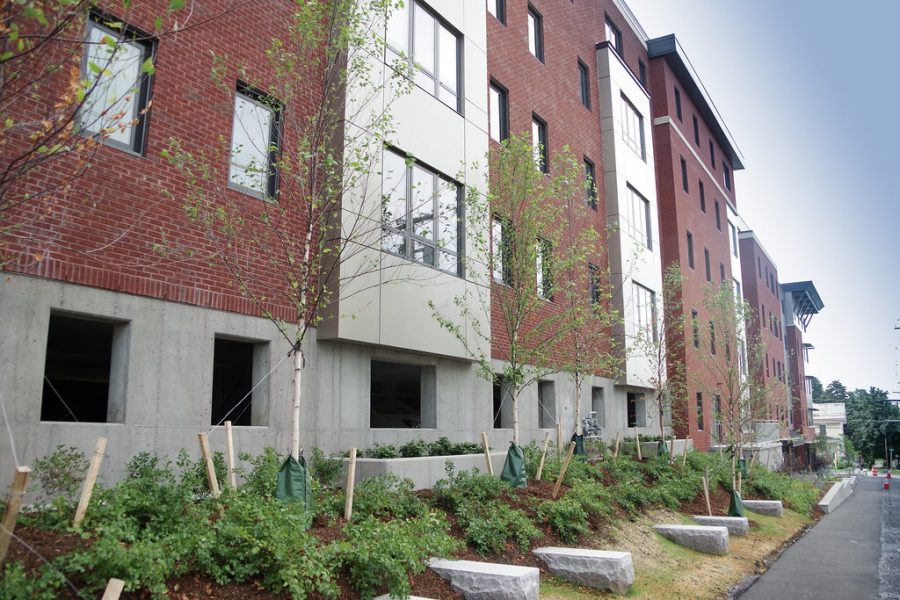 Fire alarms forced students out of their apartments just after 3:30pm on Friday due to a suspected gas leak. The leak also caused several surrounding businesses to evacuate between King and Maple Street. There were no injuries reported.
According to the city, a contractor hit a natural gas line serving these addresses. Some of these buildings are still without gas, including 194 St. Paul. 
Witnesses say that Burlington Fire Department was on the scene almost immediately.
"After the fire alarm went off, everyone went across the street and the fire department shows up," recalled Emily Kokot, senior visual communication and design major, who lives in the building. "My friends were talking about how they smelled gas in the hall. I didn't, but it was pretty strong in the courtyard."
"It smelled like gas everywhere," said TJ Leach, senior computer science major, who lives in the building. "They blocked off King Street and they [Burlington Fire Department] had the hoses ready but they didn't actually use them." 
No fire is reported to have happened in the building.
Fire and construction crews were able to clear the building and shut off the gas, and students were allowed back into the building after waiting for over half an hour.
As of tonight, the apartment building has no hot water or dryer access. Champlain officials say they expect it to be fully restored by tomorrow morning.