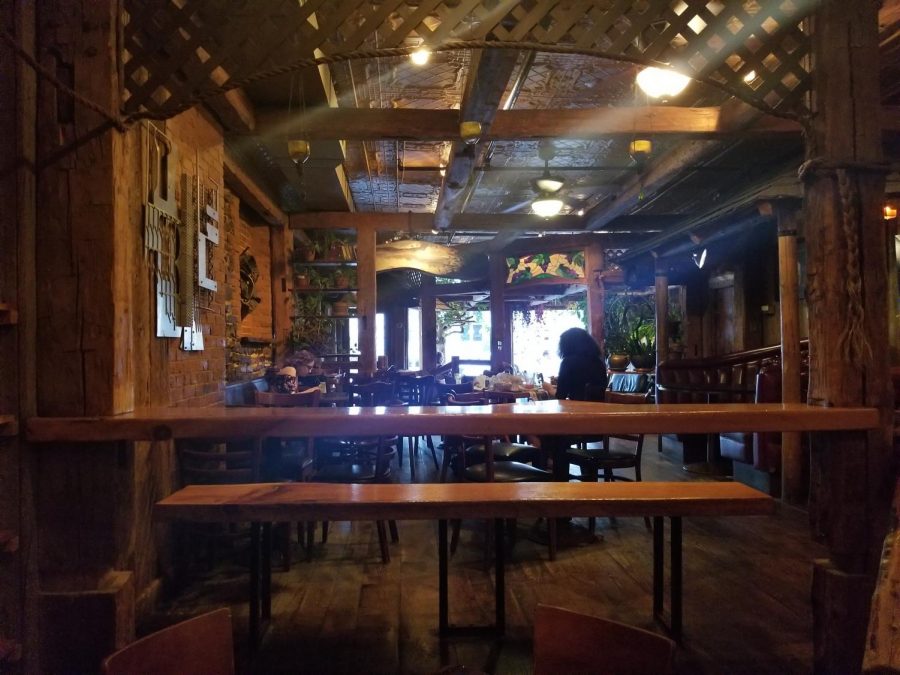 It's that time of year again, folks—the snow is falling, darkness comes alarmingly early, and many of us are chugging caffeine in an attempt to pull those occasionally needed all-nighters.  
Whether you have a math final to study for or a 12-page paper to wrap up, it's nice to be able to do your work in a place that lends itself to concentration and possibly even inspiration. Many students know the struggle of attempting to study in their room, but ending up napping or binge-watching The Great British Bake Off instead. Both enjoyable activities, but not when serious studying needs to happen.
So, I've embarked on a mission to find the best study spots around Burlington. As finals week rolls around, I encourage you to try one (or more!) of the study spots on this list. 
The Vista Room – 3rd floor of Champlain Library
I couldn't start this list without mention of the breathtaking views from the vista room—a reward for completing the trek up the hill and three flights of stairs. The vista room's large windows provide a generous view of Lake Champlain and the mountains crowning it.
The vista room is ideal for students craving inspiration for writing or other creative projects. No matter your comfort preferences, you can lay across a comfy chair or sit at the table. Once it warms up, you can make your way to the terrace next to the vista room for some outdoor studying.
Unfortunately, the room is often occupied or booked. My suggestion is to keep an eye out for vacancies or book the room for your study group.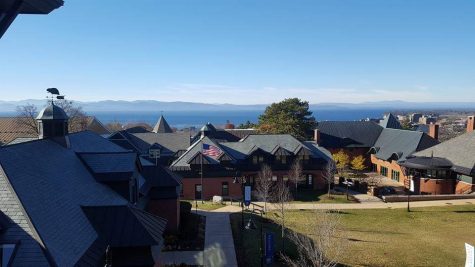 New Moon Café – 150 Cherry Street
If you'd rather study in a more neutral location and not worry about needing to book a room, cafes are a solid option. New Moon Café's interior is reminiscent of a cozier Panera Bread. It also features a large fireplace, chandelier, and leather couches in the front room.  
The café is a popular destination for students because of its free Wi-Fi, variety of seating, and plenty of outlets in the back room. Additionally, they have a print center, but it isn't free.
In terms of grub, you can fuel yourself with smoothies, soups, sandwiches, and pastries; some of which are vegan and/or gluten free.
Dobra Teahouse – 80 Church Street
Dobra is one of my favorite places to study or to hang out in general (in fact, it's where I wrote the majority of this article.) The atmosphere is rife with colored lanterns, prayer flags, calming music, and the aroma of a sweet nutty green tea.  
Dobra is ideal for working on your laptop—the candle-lit ambience will have you squinting at paper. Headphones are recommended, unless you enjoy the din of customer chatter. Customers can sit at a standard table, or take off their shoes and sit on the floor. Some tables have outlets and they do have Wi-Fi, but you'll need to ask for the password.
For hungry tea drinkers, Dobra offers several savory snacks and sweet treats, many of which are gluten free and vegan (I wholeheartedly recommend the cookie bottom brownie.) Their tea menu is massive, and I highly suggest trying something new each time you visit.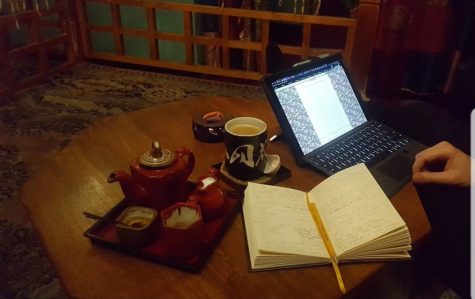 Muddy Waters – 184 Main Street
If coffee is more your cup of tea, you'll want to check out the ethereal Muddy Waters. The wood interior of the coffee shop is adorned with beautiful plants and will make you feel as if you've stepped into an elf's cottage.
Muddy Waters is an excellent spot to get writing done or catch up on reading. My biggest issue with the place is its lack of Wi-Fi. But hey, you don't need internet connection to use Microsoft Word or read a textbook.
Despite being more coffee-friendly than Dobra, their tea collection is substantial and they also have smoothies and pastries. A common favorite is their "Muddy Shake," a rich milkshake made with espresso and vanilla ice cream.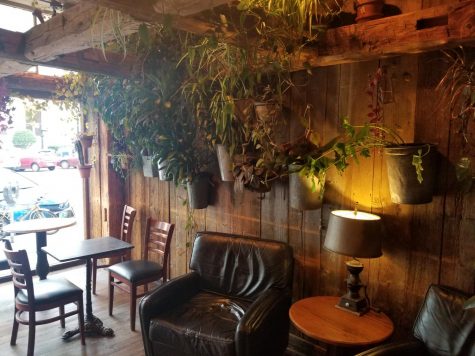 Various scenic spots off the Bike Path
If you haven't biked or walked along the Burlington Bike Path, then I highly recommend you do—although, you may want to wait until the weather gets warmer. The path starts near Oakledge Park in the south end of Burlington and culminates in the Colchester causeway.
I recommend taking a bike ride or walk to get your blood flowing, and then stopping to study. While the whole path is beautiful (except for the stretch near the sewage building that smells like, well, sewage), there are a few grassy spots along the trail with benches or stairs facing the water that are optimal study spots. On numerous occasions, I've had to abruptly stop biking, sit down, and whip out a notebook or book while taking in the waterfront view. It's hard to suggest one specific spot off the bike path, so I'll leave it for you to discover yourself.