An Interview with Michael Scott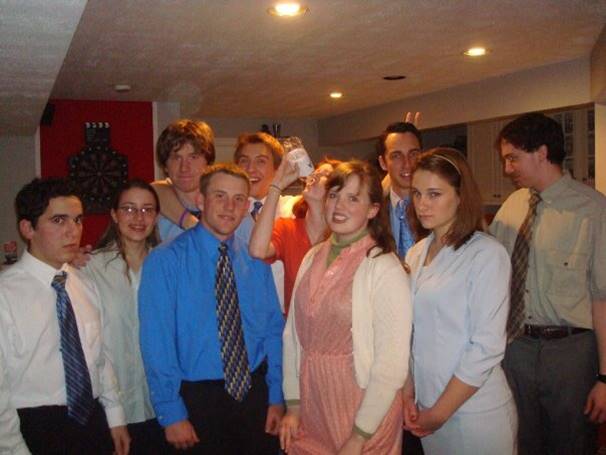 The Office! A Musical Parody is a stage adaptation of the hit TV show The Office, which follows the misadventures of the various employees of the Scranton branch of the Dunder Mifflin Paper Company. The Crossover interviewed Emma Brock, the actress playing Regional Manager Michael Scott, one of the main protagonists of both versions of the show.
Champlain Crossover (CC): How did you get your start in acting?
Emma Brock (EB): I started acting when I was young, making up my own shows in the backyard with friends when I was 8, and my love for theater just grew from there! I eventually got a musical theater degree from Otterbein University and have been living and working in NYC since 2012. I feel so lucky to be doing what I love every day! 
CC: Is this different from any of the roles you've played before? How so?
EB: Michael is my dream role. I mean, honestly, who wouldn't want to play one of the greatest characters of all time? As we all know, Michael just wants to be loved by everyone in his office, and he does everything in his power to win the title of "World's Best Boss." As an actor, it is such an awesome role to play. I get to sing, dance, run around like an idiot, fall in love, have fights, and have so much fun on stage! What more could you ask for? 
CC: What's it like being a woman playing the role of a male character? Do you think having a woman playing a male character is important in today's world? How so?
EB: Playing the role as a woman means the world to me. Audiences get to see Michael in a new light, and hopefully see how wonderful of a man he is. I think we as a theater community, and audiences, are starting to embrace casting diversity and truly embracing whoever is giving the best performance.
CC: Was there anything about this role in particular that made you want to try out for it?
EB: Prison Mike. As silly as that sounds, that is my absolute favorite scene in the whole show. Prison Mike is so ridiculous and silly, but in the end, Michael thinks he's helping! Once I did that scene in the audition room I knew this was the role for me. 
CC: Are you a fan of the TV show The Office? [If yes, do you have a favorite prank of Jim's?]
EB: YES! I am a huge fan of The Office! My friends and I would dress up to watch the show! *See attached picture* That's me in the front dressed as Pam in 2007! My favorite Jim prank is when Randall Park pretends to be him and Pam joins in on it. My God, Dwight falls for anything! 
The Office! A Musical Parody will be playing at the Flynn MainStage on Friday, October 11.